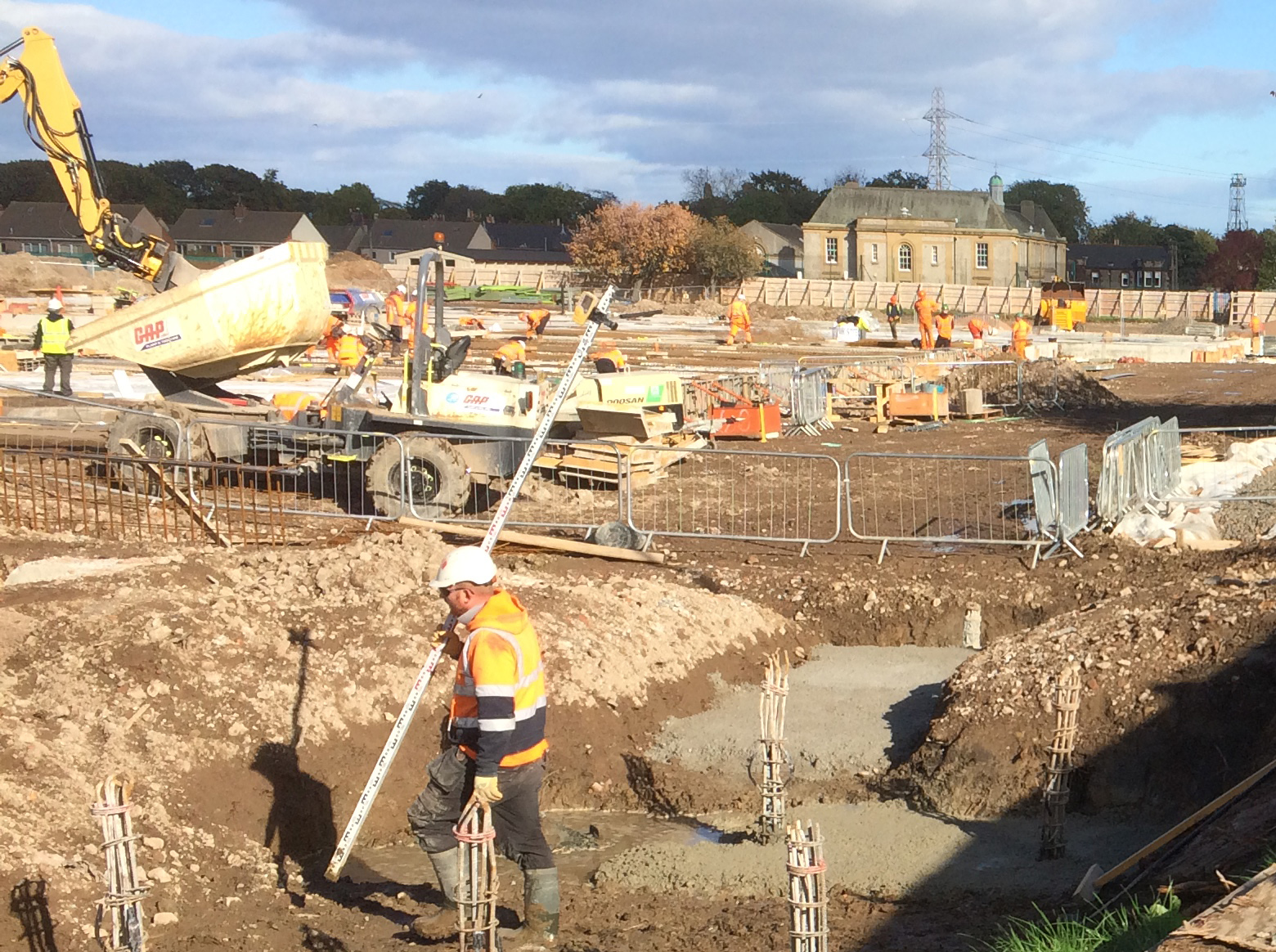 You might think nothing much has happened and we are still months away from anything that looks like a building.  But all the experts assure us that concrete is being poured into the ground – in the foreground of our picture and the bundles of wires are there to fix the building to.  One day, quite soon, there will be the first girder, stanchion or whatever the metal bit is and then we are off.
There is an air of calm, a regular flow of lorries taking away the last remnants of the old Portobello High School and smaller tradesman vans, bringing in electricians and the like.  Neighbours have had visitors from the construction team warning that there may be some disturbance from some essential evening work – keeping everyone happy.
Eleven months to go before the next autumn starts – in the fine new building.