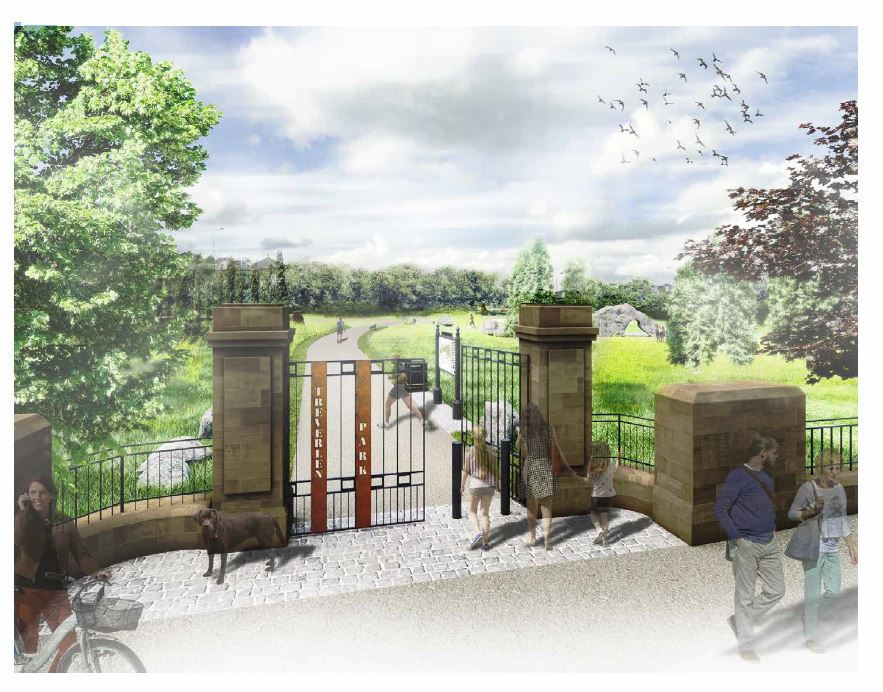 There is a lot to consider in the planning application published today by the City of Edinburgh Council on its planning portal.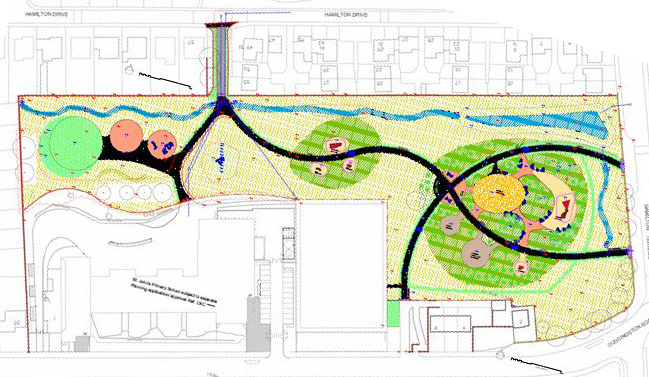 You can see the detail here:
New park amenity green space on the site of the former Portobello High School. Work will include the demolition of the existing St John's RC Primary School currently on the site which will be relocated to a new build school adjacent to the new Treverlen Park upon completion of the works onsite. – St John's RC Primary School Hamilton Terrace Edinburgh EH15 1NB
It caught the attention of the Edinburgh Evening News on 11 December .The story has a couple of oddnesses – the gates are 20th century, not 18th  but the gist is right.