Have you seen the progress at Treverlen?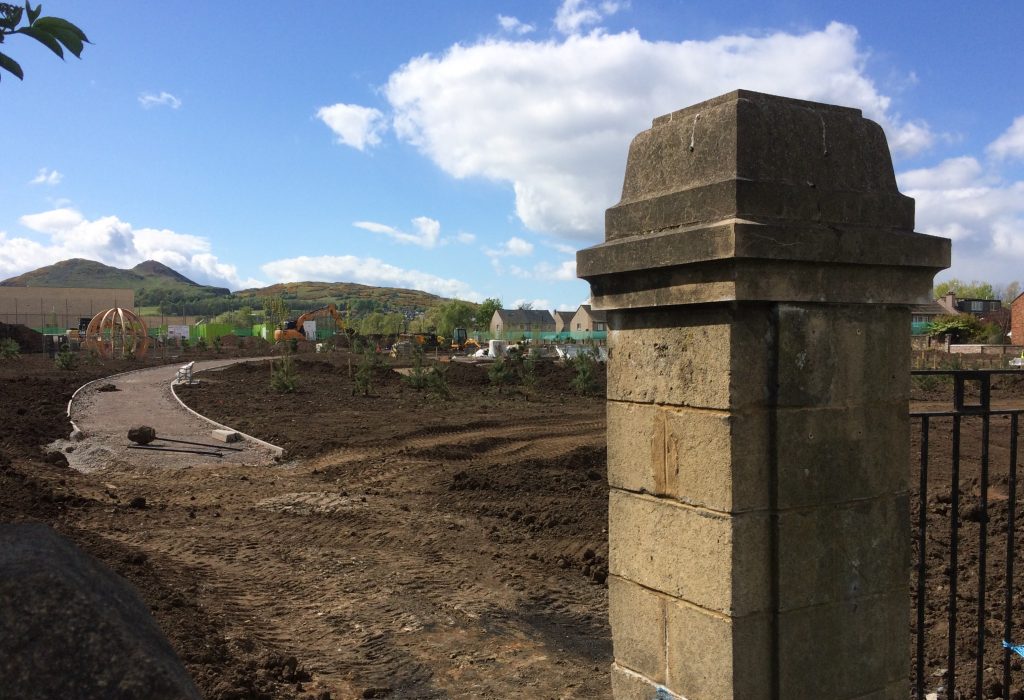 It was Friday afternoon, the workmen had finished for the weekend and people were wandering around Treverlen, still wondering what it will be like, but the misapprehensions are diminishing.
"The park is named after a teacher at St John's" – no, it is an early name for Duddingston. "There will be a small lake in the corner, for model boats" – no, the big bowl is to catch the water from the worst storm in 200 years. "It will take months to finish" – yes, 2 months with the contractors off site by the end of June. "The skate park will be too big, too small, just right , enough for the space available" – the answer to this depends on your view of the facts – the size shows on the plans. And so on, lots of "somebody told me…"
But actually, most people are just staring in admiration, hoping that it will suit the community, noting details, planning guerrilla gardening and family picnics. Already people sit in the section behind the school enjoying the view (actually it is closed while they finish the installation of the school path street lights).
Many say they can't remember what it was like before. "A 9 storey tower block? Never!" It is still a building site and dust is giving some trouble, Today the final mound of topsoil was dismantled and the soil spread around the site. Preparation for grass seeding cannot be far off. The recent rush of progress has been achieved under the innocuous drain cover shown here – the end of the Sustainable Urban Drainage System (SUDS).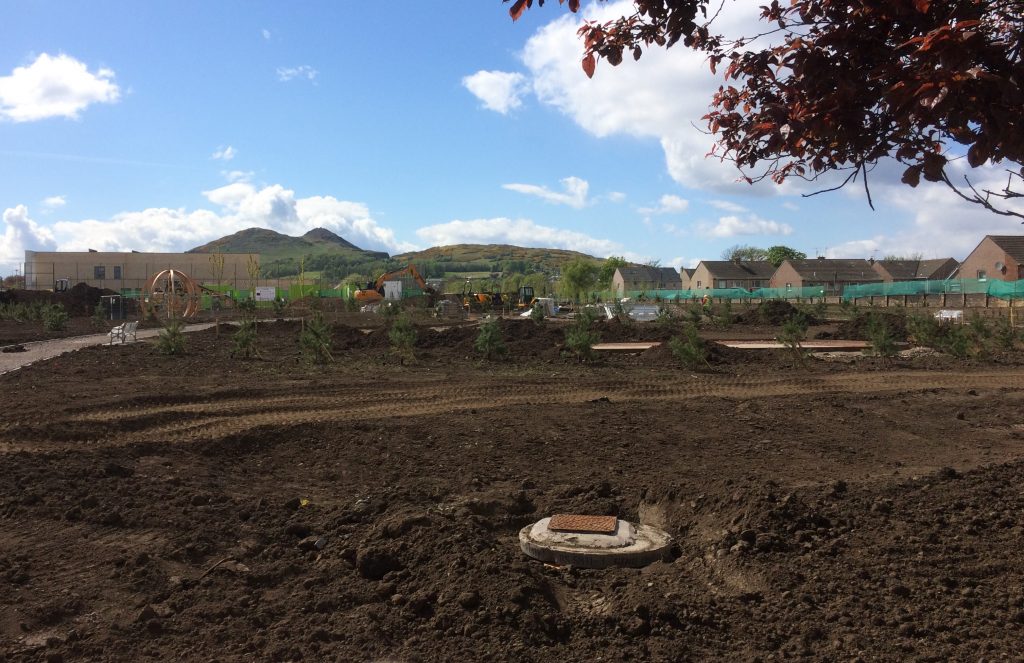 The SUDS pond will be protected by a beech hedge planted around a post and wire fence. On the other side of the north path is the climbing stones zone – with rubber crumb to soften the fall – even the Keeper might try this.