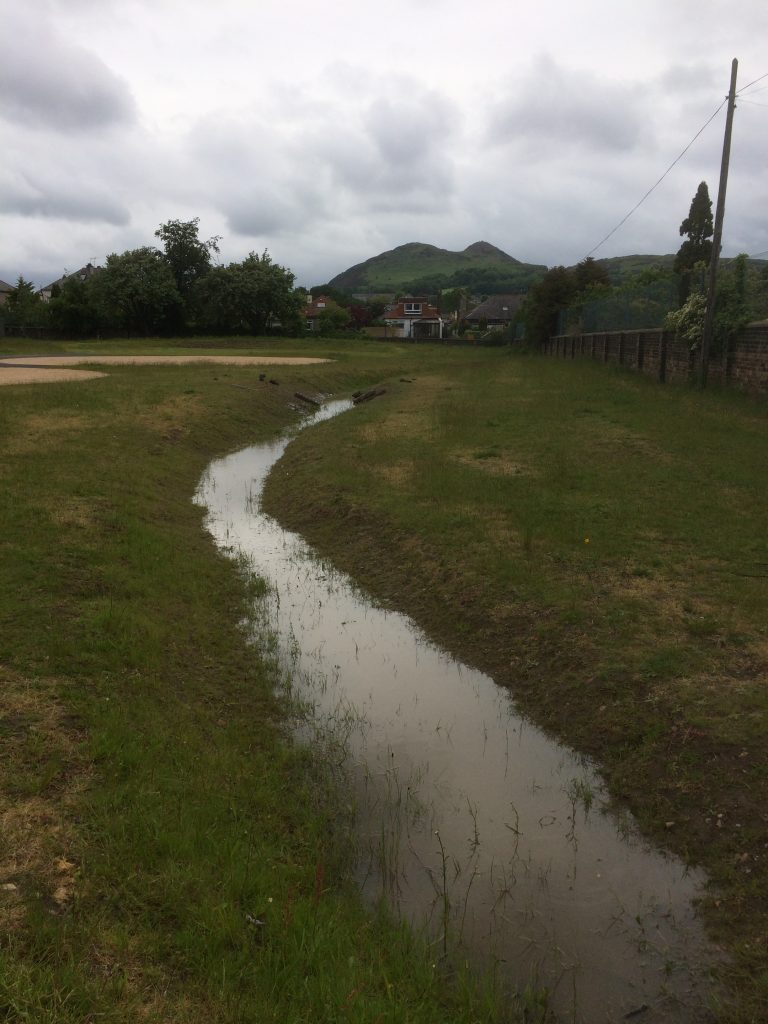 There was an infamous TV artist who used to paint, frequently commenting "Can you see what it is yet?" This is the question in our minds as we watch the final throes of the SUDS system. Over the last couple of weeks, many of the workers on site have been practising their plumber's suck in the cheeks look as they puzzle how to make a reality of the Master Designer's plan for draining the site. Council officers have visited, armed to the gills with clipboards, murmuring "something must be done".
Or so we surmise, as there has not been a peep from the Council nor the contractors. Desultory digging has occupied days, leaving things much as before. The issue is what is the large, sometimes dry, deep lake supposed to do. One theory is that it catches all the water from the once in 200 years storm and holds it while letting it run away into the main surface water drains (made more difficult by Scottish Water's refusal to allow the water off the site). A different version is that the water is to be held in the lake, while it soaks down into the ground. Now that ain't going to happen as the lake is deliciously lined in masses of Portobello' s clay – on which various industries were built. If the Figgate pond doesn't drain, built on the same clay, why would Treverlen Lake?
Adjustments have been made to the drain emptying the lake – but we believe the outlet is now below the level of the drain at the other side of the site, so we await a "Back to the Future" antigravity machine to make water flow uphill.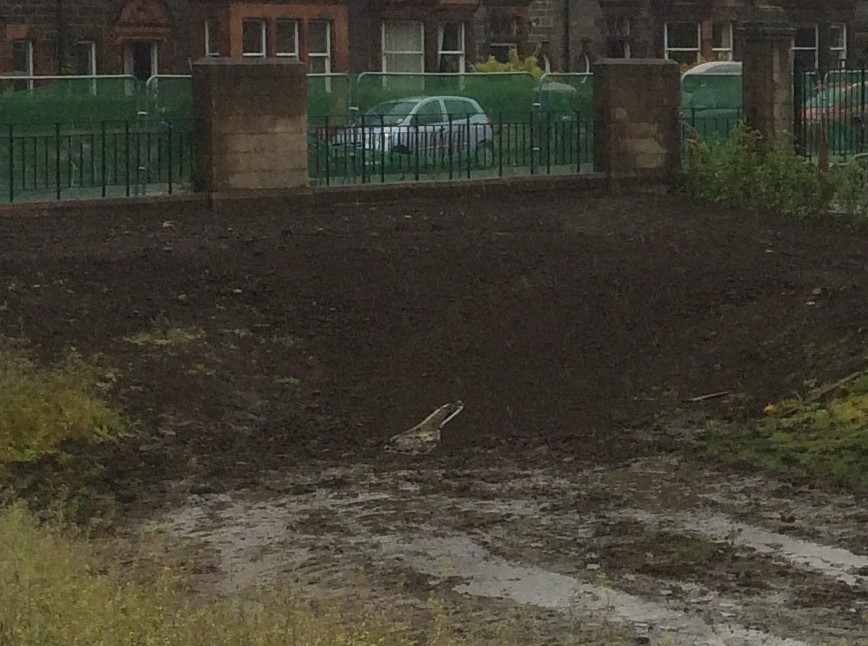 The new St John's paddling pool at the western end of the park is much enjoyed by children, whether in wellies or not. They are joined by half a dozen ducks – ducks, water, what's not to like? Even so there is a story that someone was worried by the ducks predicament and called the RSPB – who came to inspect! Must be apocryphal, like Noah and the Flood.
All to play for as they say on "Only Connect".
We think the contractors are due off site next week.