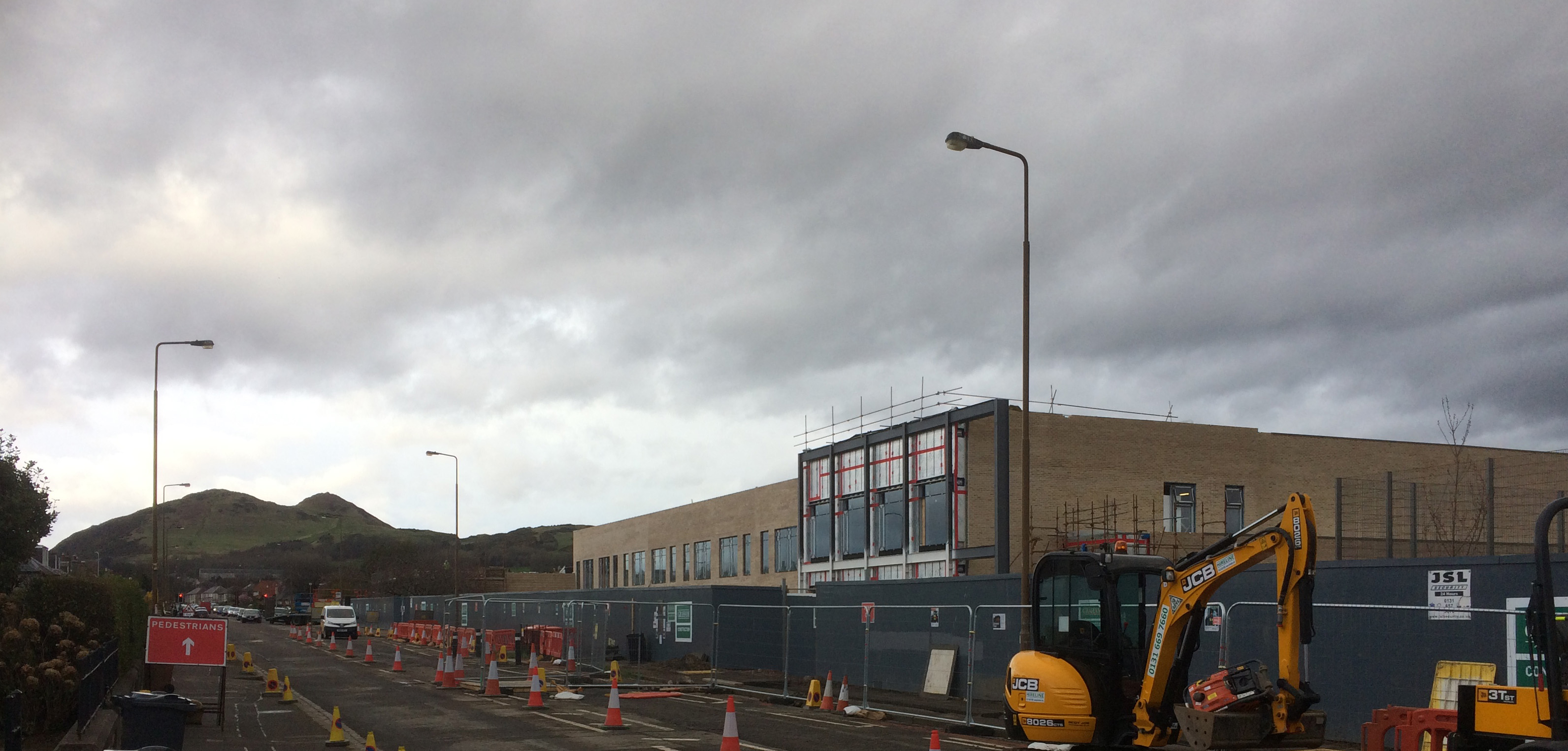 Or rather, up with the bricks.  The main facades are now almost complete – covered in sheets of perfect bricklaying, separated into panels by expansion joints.  Most windows are in, leaving only the slightly mysterious "columns" framework, incorporating the main entrance, to be completed.
Already, we can see it will be a gentle and calm shell for what should prove a lively new school.  Today, of course, there is mayhem as the main connections to water, sewerage and power are made.  To do this, Duddingston Road is reduced to one carriage way, with traffic light control.  Even with this, parents continue to park to drop off kids, oblivious to the dangers to themselves and others. Life will be different when St John's main entrance is on a main road.
Everything is still on track for the new school to open at the beginning of the autumn term on 16 August 2018.