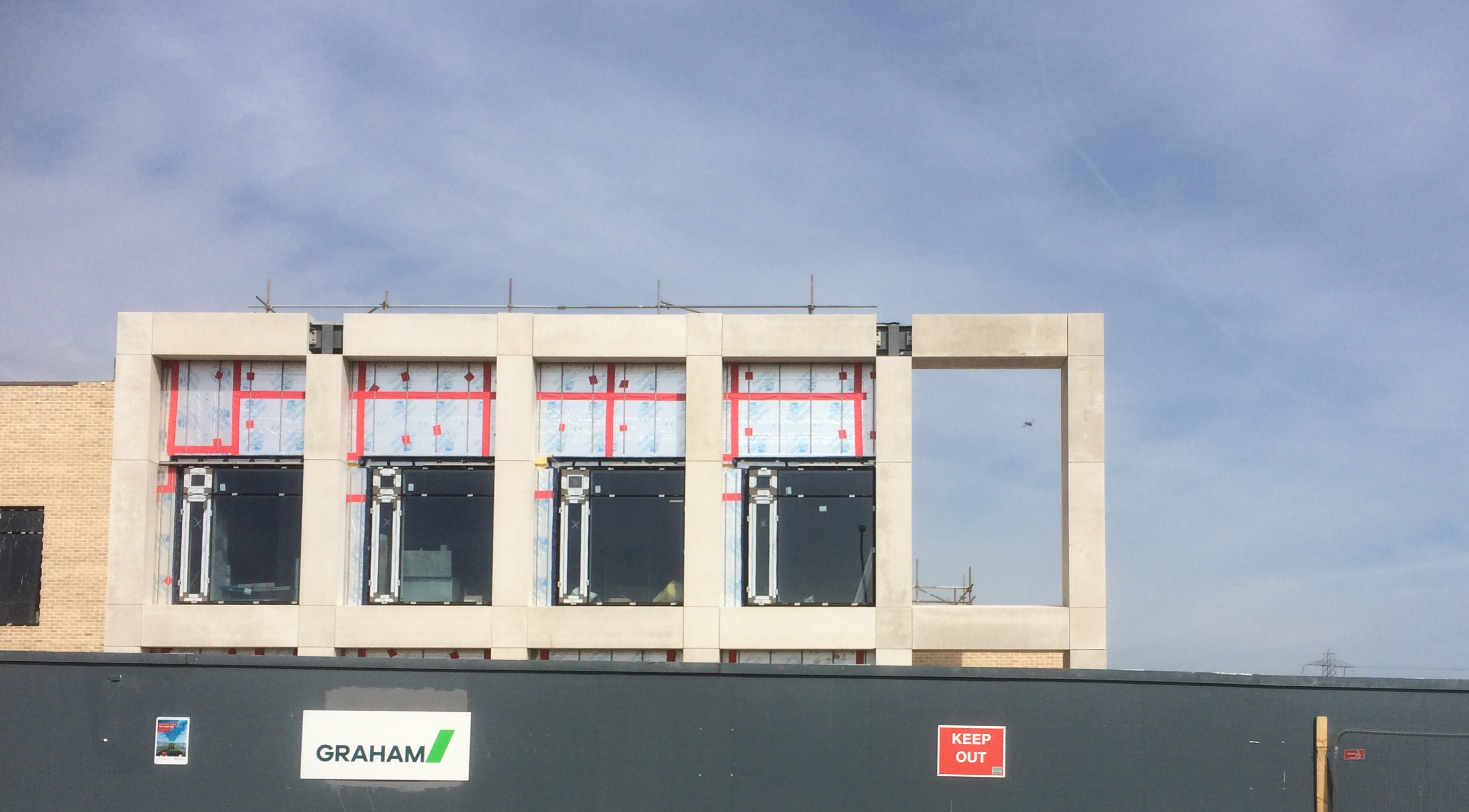 The whole site has changed in the last couple of weeks.  The "nursery entrance" which was the main access for the site has been closed and everything now goes through the entrance near the former janitors houses.  Donald has been moved.  This enables the clearing of the site between the school and Hamilton Drive, ready to connect the main drains into the system running along the Drive.  Then the first steps in building Treverlen Park will be taken: the footpath entrance from Hamilton Drive, the only part of the Park which will have lighting.   Hamilton Drive will be closed for a time from 21 May while this is done.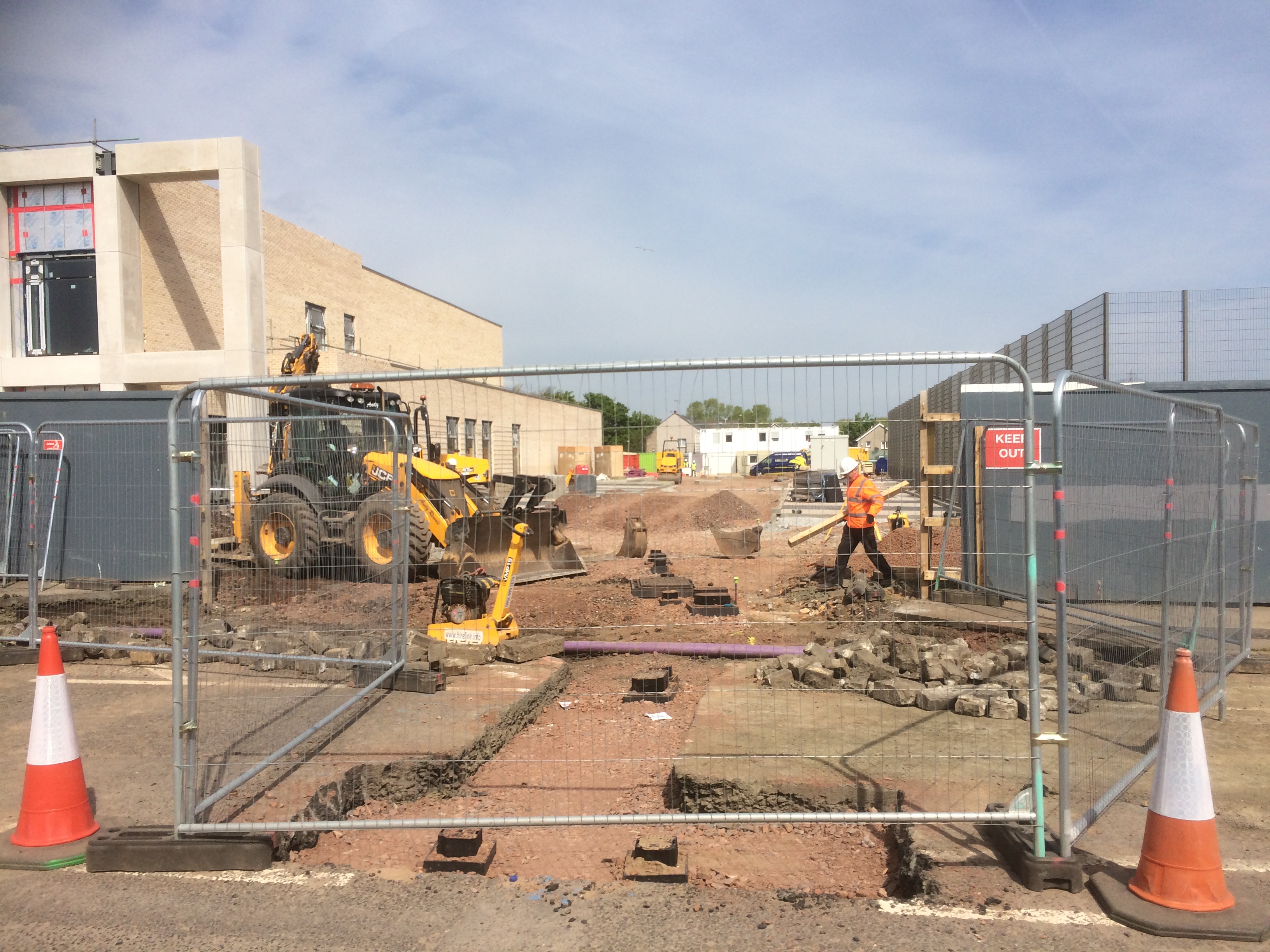 The main entrance will be between the school and the 4G pitch and the 16 parking spaces have already been built.  The main services, like water and electricity, come in this way too.  The white building in the centre of the picture is the site office – to be replaced by a view of the Park.  Pupils, parents and others will enter through the door just behind the empty arch and then turn left into the main passage through the school.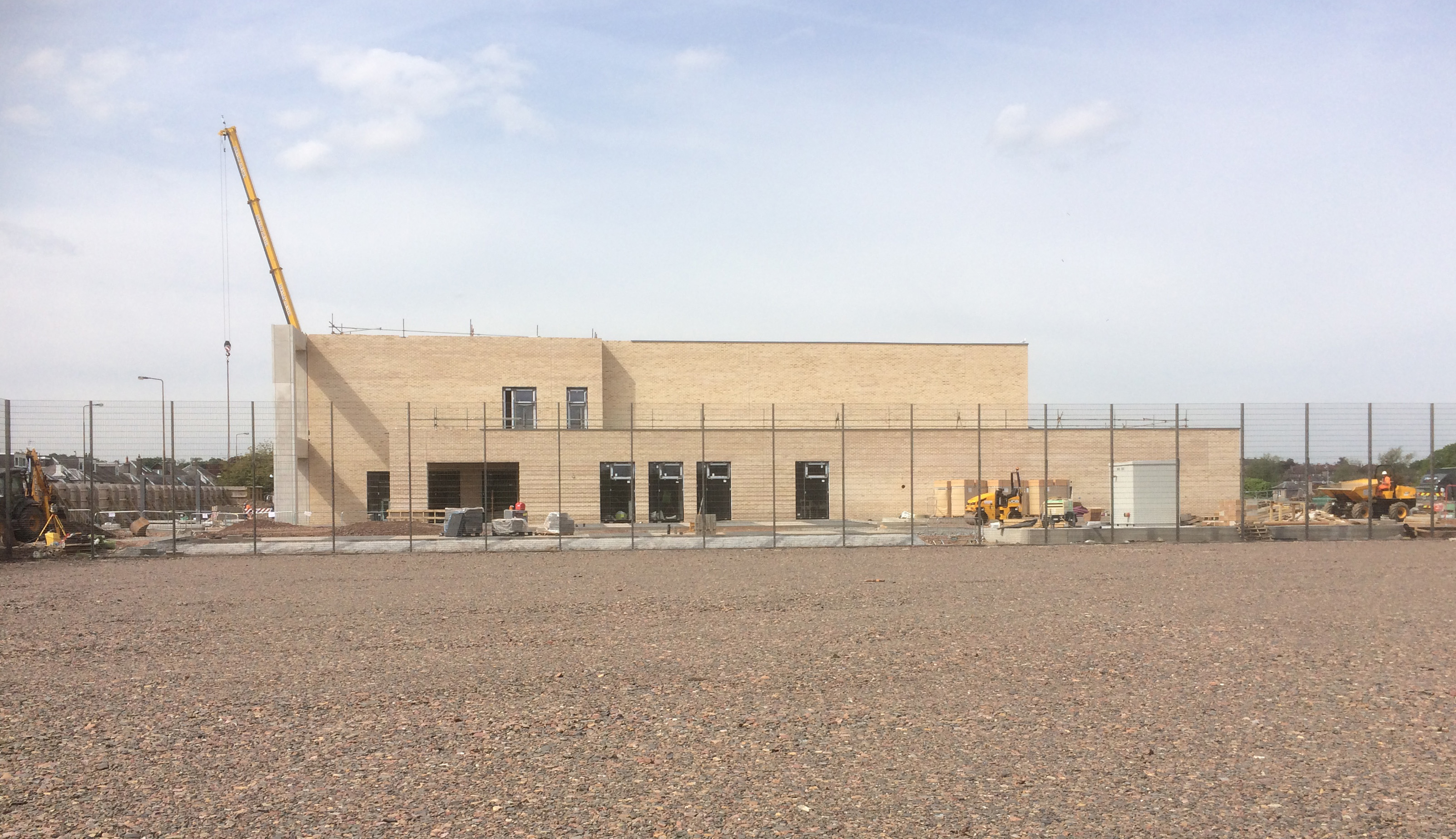 The white empty arch is to the left in our photograph.  The blank wall is for the school gym and dining hall.  The fence surrounds the 4G pitch.  The ground floor windows are the school offices.
Everything is still on course for the new building to open on 20 August.