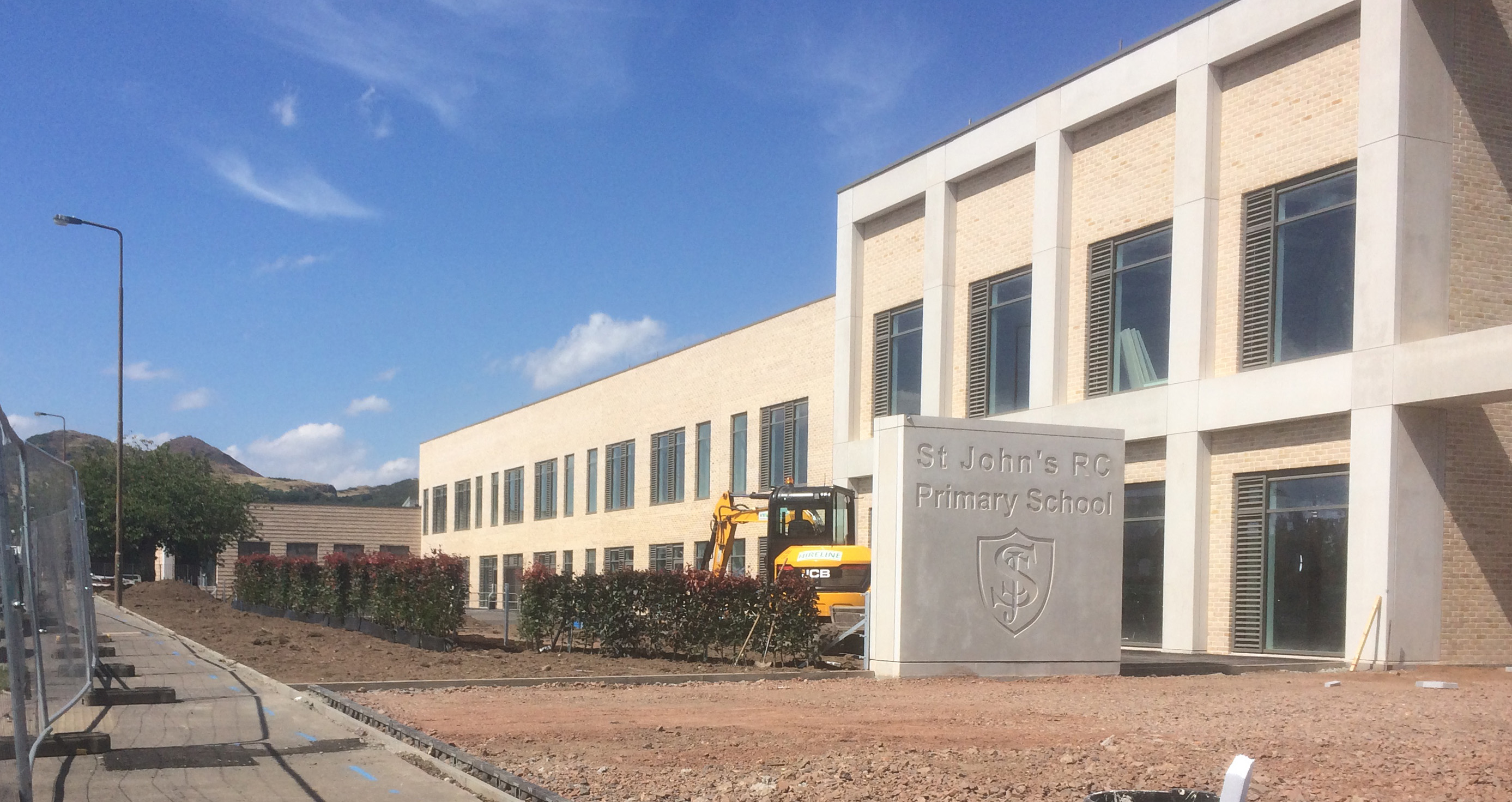 There has been a post and wire fence along the street face of the school for some weeks – not quite what we were expecting.  But now plants are arriving –  troughs of hedging, already over a metre high, are being planted to hide the post and wire. In other parts of the site lots of planting is underway.
This will be a truly green school.
Back at old St John's the climbing frames and ropes have been excavated ready to move to the new school – they are recent additions to old St John's and worth keeping.
Big question – will the teachers be ready in in 3 weeks time to unpack ready to open for business on Monday 20 August? Their new school will definitely be ready and looking great.