Like all good sagas, just as you think you are on the home run and it is clear how the story resolves, a new element emerges which reopens presumptions. Last week the City Council published a plan for the Park which is "still to be approved by planning ", in some unpublished procedure. It differs from the one approved in the planning process so far.
The plan for which planning permission was given includes an area for wheels/skates to be designed in conjunction with skater users. In 11 months nothing has been heard about the outcome but it was assumed that there had been no discussions with skaters or the area was not to be for wheel use. When the plan emerged it turned out that substantial changes are to be made, without notice or discussion with anyone, which simplify the design by removing the bulk of the play and recreation areas in the original plan.
Areas of boulders, climbing boulders, picnic areas and seating which had attracted praise from most commentators, will not be provided and various mounds to provide interest have gone. The soil retained for the purpose is being moved off site. A mysterious sketch of a skater facility was released by a City Councillor – a design difficult to interpret as there is no indication of size or scale. Some of those who saw the design have said they were told to look and then delete the image. The facility is thought to be less than a metre high, as parents have been worried that young children risked injury and would not be able to play in a higher structure. How these parents were consulted is not clear. This and a climbing frame are the only facilities included in the build design. Skaters are said to be unhappy, not what they were expecting – "failure to honour a commitment" although no text of such commitment exists. Various meetings are planned but the Council seems to regard the consultation process as complete. To be fair, the planning process does have a formal set of steps and they are complete – but leaving no set of interests feeling their hopes and needs have been met in any way.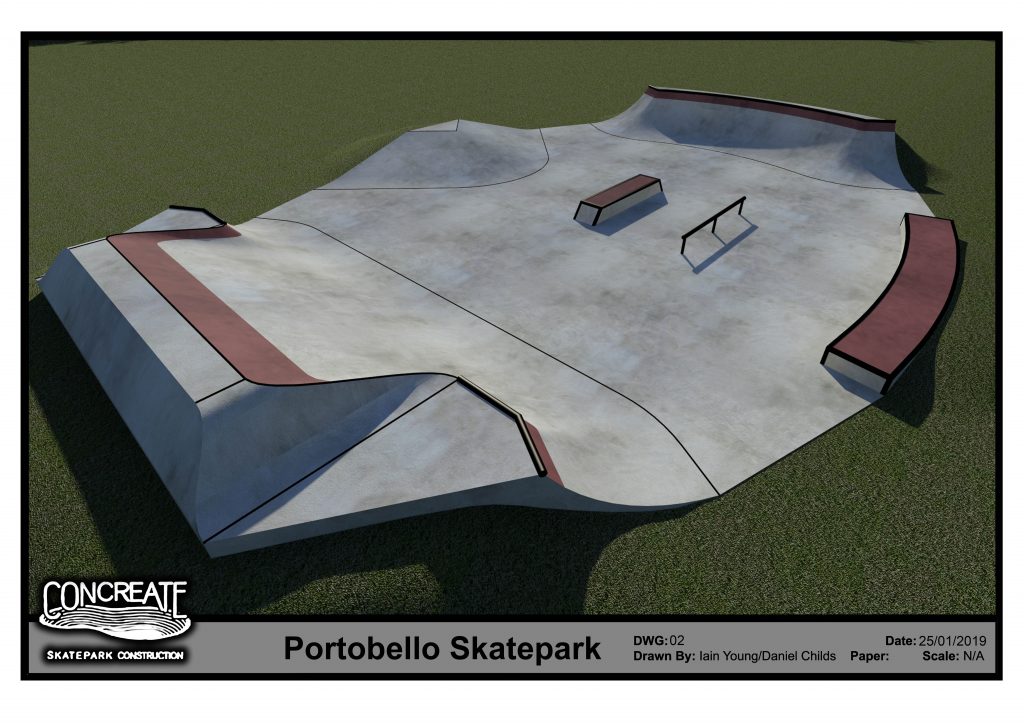 It is said that the changes save £250,000 which would bring the project back on budget. One cause of the considerable over-run seems to have been the substantial SUDS system to handle the water collected over the large area of largely impervious clay that underlies the site and has caused flooding over the years in the area. This is a vital system which everyone agrees should be installed.
Many people, skaters and local residents alike, are very concerned that such changes are being made, and implemented without notice – it should not be the way the planning process works – and some Councillors have, euphemistically, talked of a failure of communication. Meanwhile work continues, perhaps more slowly than it might, perhaps recognising that the final twist in the plot may not yet have been revealed. The last days of February may bring news.